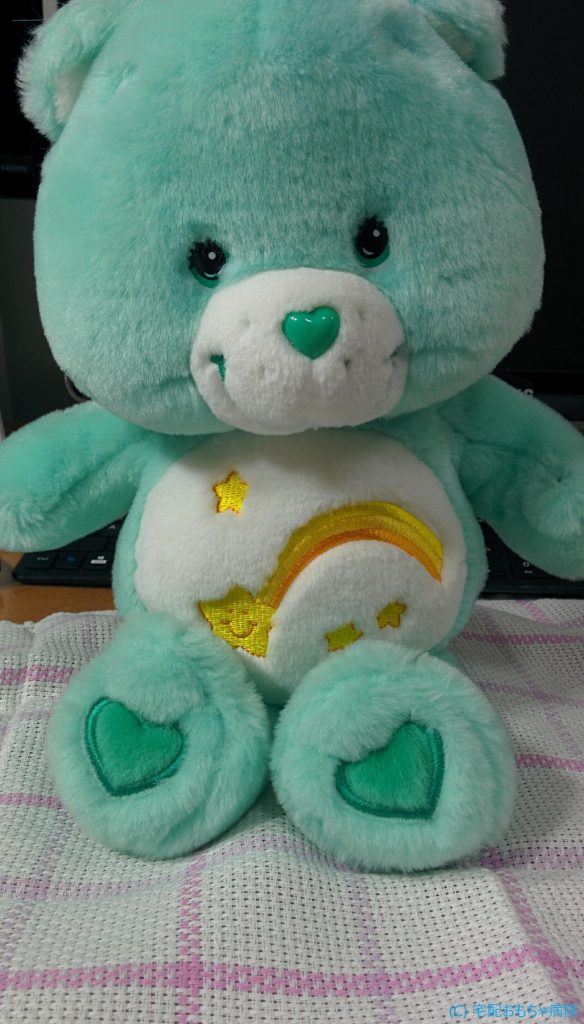 電池ボックスの電極腐食の修理依頼です。ボタン電池の液漏れにて電極が腐食し接触導通が取れなくなっていました。液漏れが酷い場合は、金属内部への侵食も進むと強度的に問題な場合もあり、その場合は、清掃、洗浄後に補強版や電極の交換などで対応します。
今回は、幸いに清掃および表面のルータ研磨で強度的、電気的にも問題ありませんでした。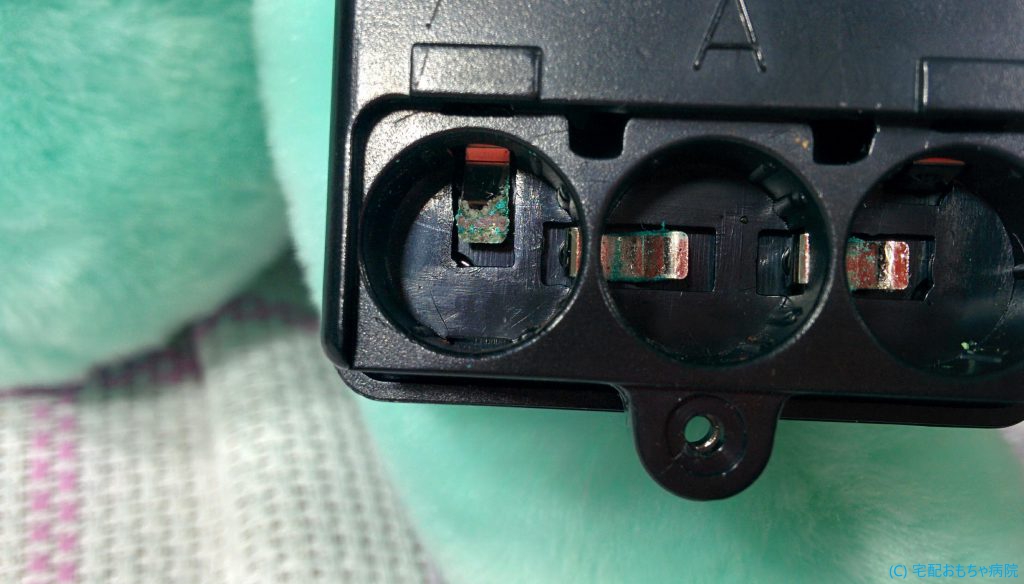 長期保管時は、電池を抜いておきましょう。
※リスニングの力の無さを痛感しますが、全てではありませんが、以下文言をランダムに再生しているようです。
Wish a dream come true.
Because I have been like you.
Hi, I'm wish bear, I wish a happy there play.
Hand me if you want be fun.
Let's play a ??? you fun to be with.
I wish a give me a hug.
Make a wish, I hope in come true.
I like you and hand me.